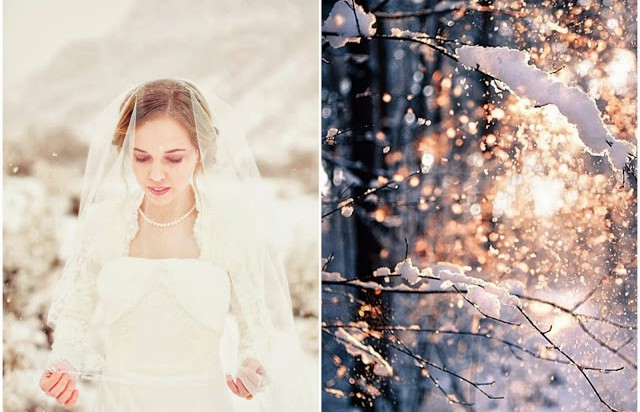 20 nov

A winter wedding for our Brides …

Délicat et symbole de pureté, le voile a parfaitement sa place lors de nos bien aimés mariages hivernaux. Qu'il soit long, court ou brodés, laissez sa blancheur et sa légèreté vous envelopper ! Pour jouer sur les textures, associez-le avec un beau gilet en fourrure :

Delicate and symbol of purity, the veil definitelly deserves its place in our beloved winter weddings. Short, long or even embroidered, let its whiteness and lightness wrap you ! To play on textures, match it with a nice fur jacket :

 

 Nous sommes juste fans de ce voile brodé qui ajoute une touche florale agréable dans ce froid ambiant :

 

We are so fan of this embroidered veil which adds a pleasant floral touch to the cold weather :
 Le voile court est parfait pour des mariées au look pointu et affirmé !
The short veil is perfect for a bride with a sophisticated look !
Ce voile bordé de fourrure est parfaitement dans la tendance hivernale
This fur borded veil is really into winter trend