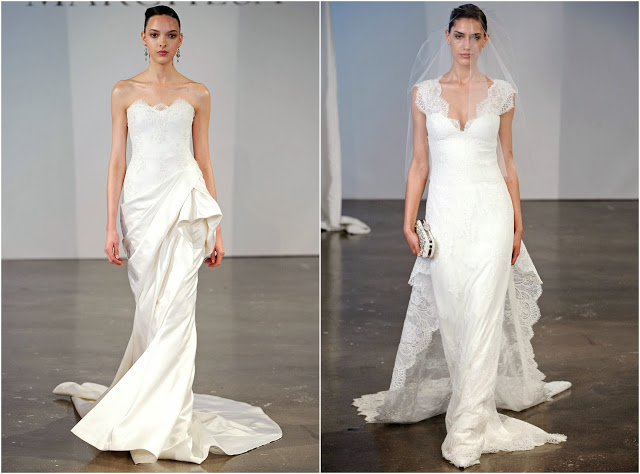 08 jan

Marchesa Wedding Dresses !

Today I wanted to tell you about one of your favorite subjects : Wedding dresses ! 

Marchesa is an 

american brand which 

quickly exploded as a favorite among celebrities and critics alike

 for its gorgeous dresses, present at every red carpet. 

The designers, Georgina Chapman and Keren Craig, have built a fashion empire defined by elegant eveningwear and wonderfull couture designs. 

The nineteenth-century eccentric aristocrat inspirations of Marchesa's dresses will make you feel like a living piece of art.  Voici quelques photos du défilé SS14 :

Aujourd'hui je voulais aborder l'un de vos sujets préférés : Les robes de mariée ! 

Marchesa est une marque américaine qui s'est rapidement imposée comme étant une référence chez les peoples et les critiques grâce à de sublimes robes, présentes à chaque tapis rouge. 

Les créatrices, 

Georgina Chapman et Keren Craig, ont édifié un véritable empire de la mode défini par d'élégantes robes du soir aux magnifiques détails couture. Les inspirations aristocratiques contemporaines des robes Marchesa vous donneront l'impression d'être une véritable oeuvre d'art. Here are some pictures of the SS14 fashion show :
With such a front row, we can state that Marchesa will be a one of the trend-setters of this summer's weddings !
Avec un tel front row, nous pouvons déjà parier que Marchesa sera l'une des marques avec qui il faudra compter dans les tendances mariage de cet été !
Even our beloved Blake Lively is one of Marchesa's ambassadors !
Même notre Blake Lively adorée est l'une des ambassadrices de la marque !