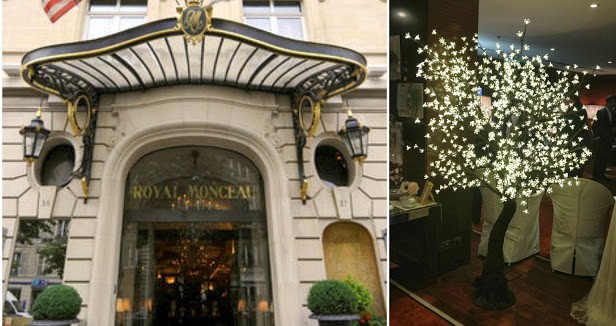 04 déc

Royal wedding at Royal Monceau hotel !

Ce week-end avait lieu le salon « Royal Wedding Fair » organisé par l'hôtel Royal Monceau dans le 8e arrondissement de Paris. Wedding Privé Paris était conviée à cet événement très privé qui réunissait une sélection pointue de jeunes prestataires talentueux. Étaient notamment présentes des marques comme : A Perfect Day, Art&Facts, Au jardin de Matisse ou encore Pierre Hermé et Jenny Packham. On vous laisse apprécier nos quelques photos !

This week-end the « Roayl Wedding Fair » event was taking place at the Royal Monceau hotel in the 8th arrondissement of Paris. Wedding Privé Paris was invited at this very private event which featured a sophisticated selection of young and talented vendors. A Perfect Day, Art&Facts, Au jardin de Matisse or even Pierre Hermé and Jenny Packham were namely present. We let you enjoy our pictures!

 
Ces adorables accessoires ainsi que les chaussures plus bas (que l'on adore !) étaient proposés par Art&Facts, une marque jeune et très créative qui rassemble plusieurs créateurs à shopper d'urgence
ici
!
Those adorable accessories as well as the shoes down below (that we just love!) were featured by Art&Facts, a young and creative brand made of several designers that you can by here !
Cet impressionnant mur floral était réalisé par Les jardins de Matisse que vous pouvez trouver
ici
!
 This amazing flower wall was realized by Les jardins de Matisse that you can find here !
 Nous n'avons pas pu nous empêcher de faire une halte au Beauty Bar Clarins
We could help stopping at the Clarins Beauty Bar