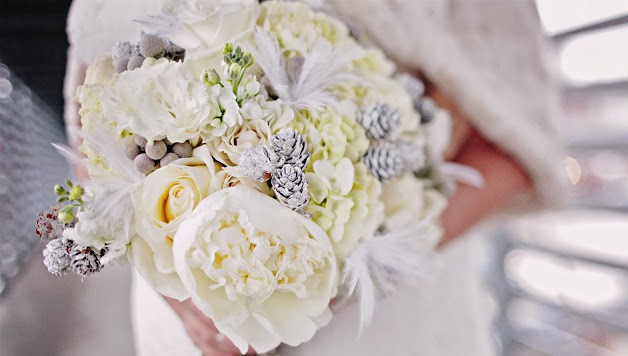 18 nov

It's time for Winter Weddings !

Voici le premier article d'une série sur les mariages hivernaux, une tendance grandissante, ce qui n'est pas pour nous déplaire ! On vous laisse apprécier ces images pleines d'inspiration et de douceur :

Here is the first article about winter weddings, which is a rising trend and we won't complain about this ! We let you appreciate those pictures full of inspiration and smoothness : 

On aime cette impression de raffinement, ajoutée par la neige dans laquelle se fond la mariée.

We love this impression of refinement, added by the snow surrounding the bride.
Même les bouquets adoptent la tendance hivernale avec des fleurs de saison et des éléments brillants !
Even bouquets get the winter look with seasonal flowers and shining elements !
On rêve toutes de se blottir dans ce gilet de fourrure extrêmement doux !
We all dream of snuggling up in this so smooth fur cardigan  !